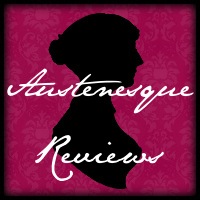 Thank you to Meredith at
Austenesque Reviews
for her generous review of Lucky 13! I'm blown away and so appreciative for your kind words!
Readers, if you haven't checked out her well-loved blog, you don't know what you're missing! Stop by, read the review and enter Meredith's Christmas giveaway of a Lucky 13 e-book.
Blind Dates, Christmas, and Hot Fireman Calendars!
Rating:
5 out of 5 stars
Source:
Giveaway Win!
TYPE OF AUSTENESQUE NOVEL:
Pride and Prejudice-Inspired, Modern-day Adaptation, Mature Audiences Only
TIME FRAME:
Thanksgiving Day 2013 – New Years Eve 2013
MAIN CHARACTERS:
Liz Bennet, Charlotte Lucas, Will Darcy, Georgie Darcy, John Lucas, Caroline Bingley, Charlie Bingley, Jane Bennet, Rick Fitzwilliam
WHY I WANTED TO READ THIS NOVEL:
One of my dearest friends with impeccable taste in literature was over-the-moon-in-love with this book.
It looked like a book filled with all my most favorite things: A Darcy and Elizabeth romance, Christmas, NYC, blind dates, misadventures, matchmaking, and of course…misunderstandings!
WHAT I LOVED:
A Modern-day Elizabeth and Darcy Original Story: While the formula is basically there and the characters have the same personalities, this story has its own original storyline, which made it full of surprises and not at all predictable! I greatly enjoyed being surrounded by familiar friends, but having no clue where things were heading.
Christmas + NYC: NYC has got to be one of the best places in the world to be for Christmas, IMO! I loved visiting all the famous holiday sites such as Rockefeller Plaza, FAO Schwartz, Madison Square Garden, and Central Park! Mr. Bingley and I went to NYC last year for the Christmas season and were hoping to go this year too, but thanks to Ms. Gardiner, I feel like I really was in NYC for Christmas!